REVEALED: The SECRET Working Wilmington
Parents have Discovered that Day Care Centers
Don't want You to Know!
There's ONE PLACE that offers MORE BENEFITS
and BETTER VALUE than any Day Care Program or Sports Camp.
Read on to find out where!!
Dear Fellow Parent,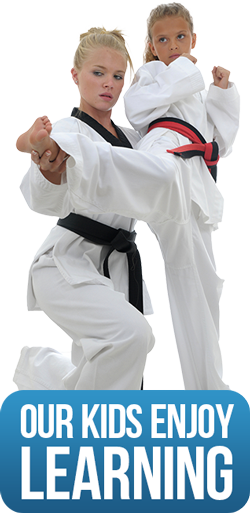 Children are like sponges – they absorb everything around them . . . even some nasty things we'd rather they didn't.
Of course they learn the Three "R's" of reading, writing, and arithmetic at school, but what happens during the summer?
Do you worry about the garbage your children are learning from the other kids while you are busy earning a living?
YMCA camps, day care summer programs, and sports camps are fun, but do they actually TEACH anything?
If you're afraid that your children are spending the day picking up bad habits from the other children, we feel your pain. Spending the summer with the wrong group of kids can dramatically change your child's life.
Well, we are worried sick about the future of our children (as I hope you are), and we have made it our career and our passion to do something about it.
We're very PROUD to say that DOZENS of parents and families in Wilmington as well as the Castle Hayne, Porters Neck, Ogden, Hampstead areas are sharing the "best kept secret" for character education by telling their closest friends about our Karate summer camp.
In our Karate summer camp children become part of our proven character development system that is LIKE NO OTHER. The kids actually ENJOY learning discipline, respect, and cooperation as part of learning AWESOME martial arts skills. I know it sounds hard to believe, but our kids actually love it! They not only have found a program they don't want to quit, they actually get upset if you take them out of class early one day!
Our parents love it, too!
Our Karate summer camp is a safe place – your children will be PROTECTED from the kind of bad influences they might get in other places that can get them into trouble now, and may even ruin their future.
Second, they will be EMPOWERED with physical skills, but more importantly with the confidence to choose right over wrong. As they grow into those dangerous teenage years, you can rest assured that you have helped them form the strength of character needed to resist peer pressure.
Third, they'll have FUN! We take our students out into the community on martial arts adventures to local attractions like swimming pools, parks, skating rinks, and more!
Finally, they will be INSPIRED to set and achieve goals, which creates a virtual ROADMAP for a successful life.
I'd like to show YOU how you and your child can experience all of this, and more…. with NO RISK  !
Complete the form on this page to take advantage of our WEBSITE ONLY "No Strings Attached" Special Trial Offer, and watch as your child quickly discovers NEW confidence, focus, and self-esteem.
I know it's tough being a working parent, especially if you are single. After work there just isn't much time to teach your child how to make the right choices in life, and it's especially tough to play both mother and father.
Our parents tell us that our instructors become like "superheroes" to their children, providing them with the positive role models they truly need to learn to set goals, and live a clean, happy, healthy lifestyle.

Is your child sometimes disrespectful? Our Karate summer camp teaches respect for all adults, but especially parents and teachers.

Does your child misbehave? Our students develop SELF-discipline so they are better behaved and can focus on their schoolwork and chores at home without getting easily distracted. Even children with ADD and ADHD develop better focus.

Is your child a little too shy? Our martial arts summer camp builds confidence so that as your child progresses in rank, he or she will learn to speak up and actually become a leader at school or in the neighborhood.
Not only that, but the other children in our camp are also focused on being positive, enthusiastic, and successful. Your child will get POSITIVE peer pressure!
Just imagine what your child could accomplish in life with such solid character education, powerful role models, and a positive peer group!
Well, I have great news for you, you don't have to Imagine: You can feel it all for yourself at NO RISK and NO OBLIGATION!
Call us NOW at:
(910) 599-4243
Complete the form on this page to take advantage of our 
"No Strings Attached" Special Trial Offer that is only available on this website!
If you're worried about what your children will be learning this summer, please take me up on this special offer so I can help you plan a brighter future for them.
Respectfully,
Master Benjamin Rodriguez
WS Karate
6626 Gordon Rd Unit B
Wilmington, NC 28411
(910) 599-4243
P.S. Many of our parents get a tax deduction for enrolling their children in our martial arts summer camp program!
Improved Grades

"Martial Arts taught me focus; now I'm on the honor roll!"
–Libby-Grace A.
Stopped the bully

"I learned how to stop bullying without fighting—I love Martial Arts!"
–Matthew M.
Learned respect.

"I used to be a trouble-maker, but Martial Arts taught me to respect everyone."
–B.J.W.
Best investment I ever made

"Martial Arts has been great for my son. It's helped his listening skills, it's helped his focus, it's helped his eating habits. Martial Arts is the best investment I ever made for my son."
–Shane Korkes (Ethan)
Our Camp Is The Only Camp
That Includes All These BENEFITS!!!
Two field trips a week

10 Martial Arts classes a week
Character building games
Leadership activities
Arts and crafts
Much, much, more!
Themes and Outline for all 11 Weeks


of Fun, Adventure and Challenges…
Week 1 (June 12 to June 16)
NERF War & Tactical Training
This week is all about learning Ninja Skills!  Rock wall climbing, Martial Arts, Defy Gravity Skills Challenge, NERF Targets, Challenges, Games, Splash Pad and more…
Culminating in the Biggest Laser Battle in Town at BattleHouse ILM.
Are you a secret ninja?  Let's find out.
Week 2 (June 19 to June 23)
Walking Dead
The Zombies are coming….

Choose your team, Plant vs. Zombies in our challenging Zombie Apocalypse Course. We'll visit the Museum of The Bizarre, eating Demon Dounuts, Ghoul Golf, and Laser Quest.
Having a Zombie Party and a Water Attack at the park.
BRAINS…..
Week 3 (June 26 to June 30)
You've Got Talent…

Come and show your talent in our talent week. 
Show your swimming talent at Jungle Rapids Water Park! Show off your Karaoke or Lip Syncing Talent in our Sing Off. Learn some new martial arts talents.
Who's the most talented bowler? How about our most popular "Anything Goes" Talent Competition… Come and show it!!!
Week 4 (July 3 to July 7)
It's Challenge Time!

Let the games begin…
We'll be having a Cooking Challenge at the Children's Museum, a Grab The Ball Challenge, at Defy Gravity along with Foam Pit and Dodgeball.
Crazy Challenge Course, Karate Challenges and lots of fun and games and much more.
Do you accept The Challenge?
Week 5 (July 10 to July 14)
Hollywood

Calling YOU to the Silver Screen…
All aspiring actors and actresses can't miss this week. We're having a behind the scenes educational tour of the Thalian Hall.
Doing our own rendition of Wilmington on Ice, Dressing up, fun and games. All week we'll be shooting our own movie, ending the week with "The Oscars".
Who will get The Best Actor?
Week 6 (July 17 to July 21)
Olympics

Sports Fans and energetic types will love, love, love this week.
We'll be trying all kinds of exciting sports, fun, challenges and games all this week.
Are you an Olympic Swimmer? Let's find out at Jungle Rapids Water Park! Ever played Viking Chess? Oddball Olympics, Batting Baseball, Karate and other fun and exciting challenges this week.
Will you take home the Gold???
Week 7 (July 24 to July 28)
BullsEye!

Hawk Eyes and Steady Hands are required for our Sharp Shootin' Challenges…
Will you win our Dead Shot Competition on our very own Slingshot Range? Can you complete our Triple Target Terror in record time?
Enjoy Splash Pad Shootout, Nerf Wars and lots of fun and games. We'll visit and tour the Battle Ship NC & have the Laser Battle to end all battles at Battle House ILM.
Are you a Sharp Shooter?
Week 8 (July 31 to August 4)
S.T.E.M. & Construction

Make, Build, Test, Experiment!
All this week we'll be building cool inventions, gadgets and widget such as Egg Drop Challenge, Build Catapults and Siege and Storm The Castle, Team Building and lots, lots more.
We'll make art and enjoy a day out at the Children's Museum.
Can you engineer your way through this week?
Week 9 (August 7 to August 11)
Survivor

This week its all about Survival Skills and Challenges.
We'll learn how to survive Fear Of The Slides at Jungle Rapids. Will you be brave enough to try the Super Bowl?
We'll learn about how animals survive and their tracks with Park Rangers at Halyburton. We'll play survivor games and challenges all week. Discover how long your ice cream will survive at Brusters!
Will you be the Sole Survivor?
Week 10 (August 14 to August 18)
Masters

Master everything you do…
We'll be discovering how to master lots of fun, educational and challenging things this week. Will you master and control your fear as you hold a Royal Python at The Serpentarium?
Will you become donut eating master Krispy Kreme? Learn to master some cool martial arts moves and become Fish Master at Ft. Fisher Aquarium. All this and much, much more.
Will you be the Master Of Your Destiny?
Week 11 (August 21 to August 25)
Color Crazy

Color, Color, Color…
This week we will explore everything colorful. We will go Color Crazy at Hot Mess Studios and have an Art Lesson, bringing home an awesome piece to keep.
We'll be cooking with colors at the Children's Museum and learning about summer colors at The Arboretum. Along with colorful fun games and challenges that we are famous for.
This is one colorful week!!!